Little Falls, MN RTLI Coverage
During the summer of 2015, your editor (a phrase I picked up from the ultimate tower hunter, Scott Fybush), moved to St. Cloud, Minnesota. Bringing RTLI with me, I decided to branch out to the surrounding communities. Little Falls is north of St. Cloud, a distance of about 30 miles. It has two FM stations, and one AM station. There are also TV towers nearby for low power repeaters that we do not have pictures of (yet).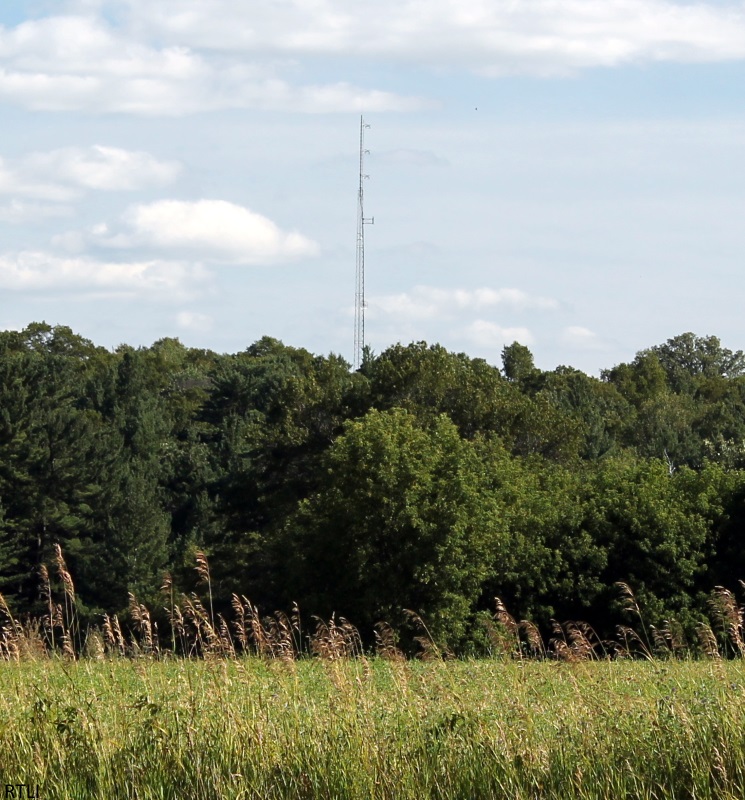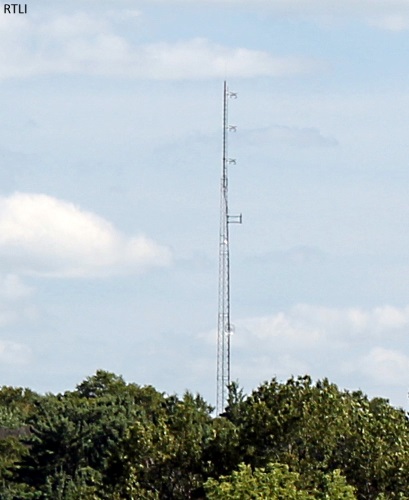 Starting with FM, we head southeast of Little Falls, about four miles to be exact, off of 133rd Street. Is is here we find WYRQ, 92.1 FM, a country station carrying about 6,000 watts of effective radiated power. 6,000 watts (Class A) means your coverage is quite limited, especially from a tower only 299 feet tall. Regardless, WYRQ is strong in St. Cloud, stronger than sister KFML we'll see in a little bit. Little Falls, Pierz, and Royalton are all within the station's primary coverage. Like the other two stations we'll see here, WYRQ is owned by Little Falls Radio Corporation. It is locally programmed, and is also a Minnesota Twins Affiliate.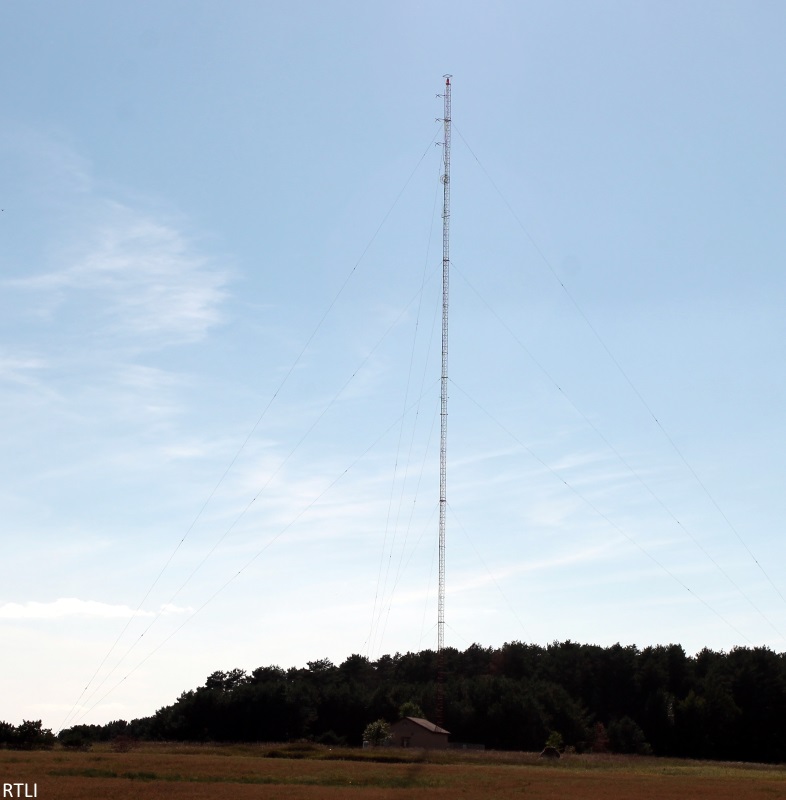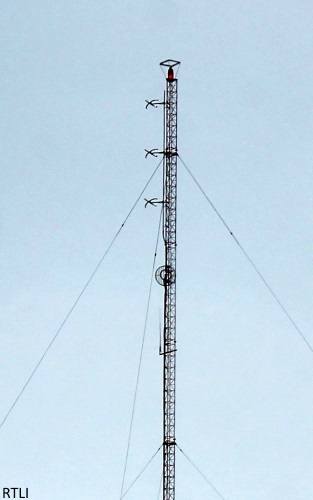 Heading slightly north of town just off of 165th Avenue, we find the next tower which carries two stations, one FM and the only local AM station here. The FM, 94.1 KFML, is another class A 6,000 watter, from 328 feet. KFML is a contemporary hit radio station, which has a mix of programming. It sometimes has 80s music, particularly during the lunch hour, and yes they do take requests. KFML often carries a harder rock format during the night. It's 6,000 watts start fighting with another 94.1 FM station just south of St. Cloud in Atwater, Minnesota. In St. Cloud proper, KFML is there, but weak, much more so than its sister WYRQ.
The same tower carries Little Falls' only AM station, 960 KLTF. KLTF is primarily a talker, with local news during the weekdays. Sydnicated programming includes Glen (sic) Beck, Michael Medved and other conservative hosts. Although it is 5,000 watts during the day, the station is often fuzzy in St. Cloud to the south. Radio Locator's coverage map says KLTF should hit the Twin Cities with fringe coverage. At night the station drops to 38 watts which nicely covers Little Falls.
Unfortunately due to timing issues, I wasn't able to check out the studios which are next to HWY 10.
Head south to St. Cloud, or go back to RTLI for more. Spot an error, let me know: dxfm1019@gmail.com
Back to Minnesota
RTLI - Radio Tower Locations and Info. All images copyright Ubstudios. Some of this text comes from Wikipedia/Creative Commons, or is attributed to (hopefully) the proper sources. I make no guarantees on the absolute accuracy of this information, although I try my best to research these things before writing.