DeKalb, and surrounding areas.
Back to Illinois
Back to RTLI

Starting from the north, and heading south we see...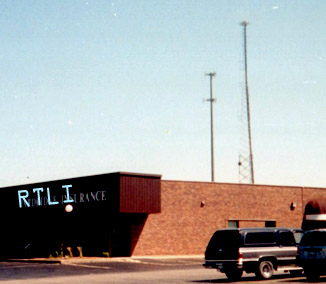 LEFT: Sprint PCS Wireless coverage for DeKalb, IL.
RIGHT: Nincom local 2 way radio dealer.


On the campus of NIU.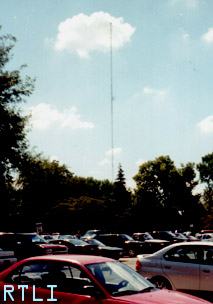 This tower, once and still owned by WNIU, is on the Northern Illinois Campus. This tower (I'm told) is a backup and doesn't carry WNIU, That tower is west of town, and you'll see it later. To see a larger picture of this antenna, click here

And now, back further from downtown,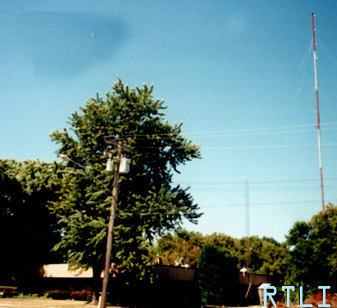 This tower (at right) WLBK 1360 AM. They broadcast with this tower from a remote location downtown. This tower was once a backup for WDEK but is no longer used.


WNIU, The Northern Illinois University NPR affiliate. To see a larger picture of this tower click here
This tower is located west of town.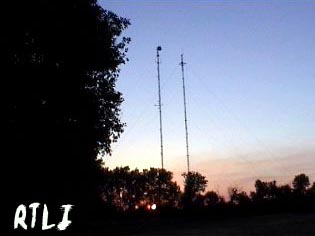 These two towers can be seen for several miles in all directions and are the most predominant towers in town, aside from the two cells seen further above. The towers seen here have been confirmed by an FCC ID seen here: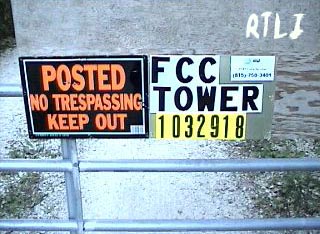 The left tower with the transmitter dish on top is used for high speed Internet to and from Chicago. (COMCAST)

The towers are owned by AT&T Cable Services and...
Company: Comcast of California/Colorado/Illinois/Indiana/Texas, Inc. Location: SYCAMORE, IL
Registration ID / Type: 1032918 / TOWER
Longitude: 88.7298 (88D 43M 47S)
Latitude: 41.9773 (41D 58M 38S)
Directions: COLTONVILLE RD
Elevation/Height: 253.0 / 128.0 meters, 830 / 419 feet
We are told that the smaller tower on the right is owned by the FBI.
---
Most of the information on this page was contributed to us from a site visitor. Want to contribute your info? Email marsam233@yahoo.com