Belgrade and Bozeman MT
From East to West




I apologize for the quality of this photo, but understand, it was taken early in the evening and from a moving vehicle, if I go to MSU again, I will retake this picture... Anyways, this main tower you see here holds: KGLT 91.9 FM, KOBB 93.7 FM KZLO FM 99.9, The area that the arrow points to has one tower which has all the rest of Bozeman's FMs, and most of its TVs.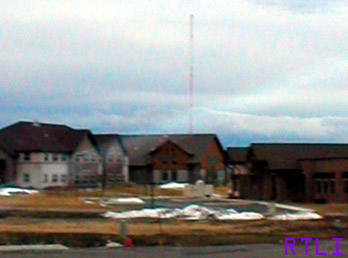 This tower is an AM station KOBB 1230 near the MSU campus. About a mile and a half away from this tower is the 5 tower array for KBOZ a 5kw DAN Station. They are both owned by the same company "REIER BROADCASTING COMPANY, INC."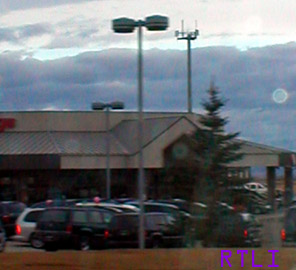 This celluar tower is located at 5350 Love Lane next to a car dealership. Its owners include: Mesa Communications Group LLC
and GOLD CREEK CELLULAR OF MONTANA LIMITED PARTNERSHIP

Further north and west of the above tower, we find...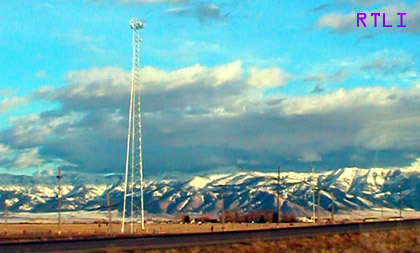 This cell tower, owned by...
Company: TW Wireless, LLC
Location: Bozeman, MT
Registration ID / Type: 1221483 / POLE
Longitude: 111.0977 (111D 5M 51S)
Latitude: 45.7364 (45D 44M 11S)
Directions: 24899 Frontage Road
Elevation/Height: 1392.0 / 38.1 meters, 4567 / 125 feet

And that's all for now folks. If I do go to school at MSU I will retake a photo or two and finish up the area off fully. Here's an interesting fact, Montana's PBS coverage comes from the Visual Communications building on the campus of MSU. I was given a tour of the facilities!