The hills these towers are on are located directly north of town, on the Utah side of the border.
KVUW 102.3 FM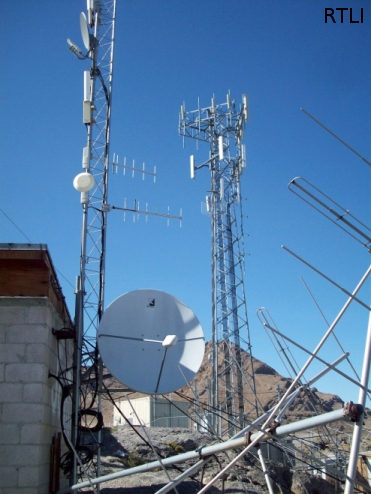 The tower for KVUW 102.3 FM (left). This station has a construction permit to move its tower near west, and dramatically increase its coverage.
---
Farther east of the towers above, is this hill. The farthest right tower carries the local television translators from Salt Lake City.