Rockford and Northern Illinois
NOTE THIS PAGE IS A LITTLE LARGE < BE PATIENT WITH THE LOAD TIME! Starting from the extreme northern part of Illinois and heading south through Rockford till Cherry Valley.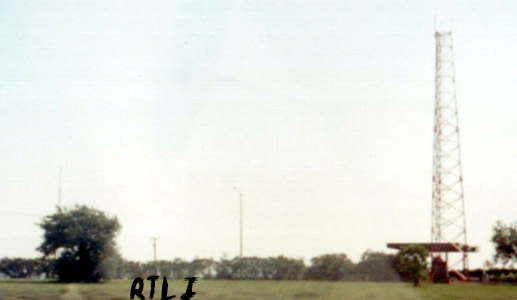 Outside of Lovespark Illinois, this main tower can be seen. The right tower is owned by the Illinois Dept. of Transportation, (Company: ILLINOIS STATE TOLL HIGHWAY AUTHORITY DBA = ILLINOIS TOLLWAY
Location: ROCKFORD,IL
Registration ID / Type: 1008030 / TOWER
Longitude: 88.9625 (88D 57M 45S)
Latitude: 42.2728 (42D 16M 22S)
Directions: 2.6 M E OF CHERRY VALLEY
Elevation/Height: 256.3 / 65.5 meters, 840 / 214 feet) and is known as Lovespark Station. This tower broadcasts information to and from tollways through out northern IL. The tower on the left is for something else.
Moving south you might see these three towers
.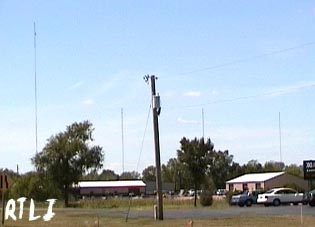 The tallest left is WTVO/WREX TV Owned by Quincy Newspapers INC and Winnebago TV co., the next three are for local services and such:
ROCKFORD MSA LIMITED PARTNERSHIP
American Tower Limited
and the last tower is not used. I think this is an abandoned AM array, but Im not sure which station used it.
Closer to the highway, we see these three cells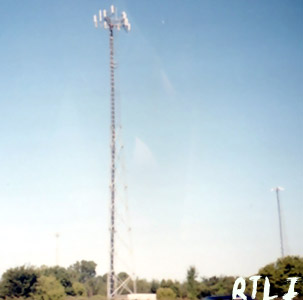 They are all relatively in the same place, so I will only put one exact location. These three towers are all owned by SpectraSite, at:
Longitude: 88.9681 (88D 58M 5S)
Latitude: 42.2925 (42D 17M 33S)
Even further south, we see a far off tower


Company: COMMONWEALTH EDISON COMPANY
Location: CHERRY VALLEY,IL
Registration ID / Type: 1049582 / TOWER
Longitude: 88.9781 (88D 58M 41S)
Latitude: 42.2181 (42D 13M 5S)
Directions: 4388 S PERRYVILLE RD
Elevation/Height: 234.8 / 105.2 meters, 770 / 345 feet


Further south, into Cherry Valley, we see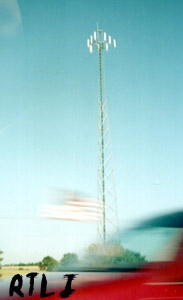 Company: AT&T Wireless PCS, LLC Location: Cherry Valley,IL
Registration ID / Type: 1235785 / POLE
Longitude: 89.0198 (89D 1M 11S)
Latitude: 42.1742 (42D 10M 27S)
Directions: 4874 Rotary Road
Elevation/Height: 253.9 / 59.4 meters, 833 / 194 feet


EVEN Further south, we see the following two towers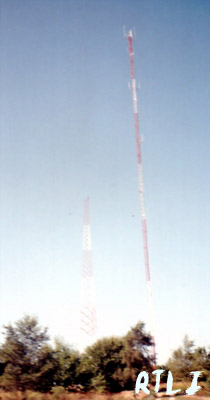 Left tower is for ROCKFORD MSA LIMITED PARTNERSHIP, Right tower is: Company: Northern Illinois Gas Company
Location: ROCKFORD,IL
Registration ID / Type: 1207624 / TOWER
Longitude: 89.0221 (89D 1M 19S)
Latitude: 42.215 (42D 12M 54S)
Directions: 4651 LINDEN RD
Elevation/Height: 262.0 / 45.7 meters, 859 / 149 feet
And that is it until Dekalb... >