Within the city limits of Laramie
We will be going from south to north starting with KHAT 1210 AM.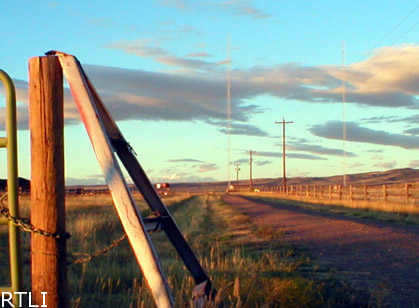 This particular AM station has gone through several name changes within the past year and was off the air for quite a while before that. It started out as KLDI, then went off air. It came back on as KKHI and then went to simulcasting KRQU only to end up at its current state, fox news radio 1210 KHAT. KHAT was on FM before this on 96.7 but KIMX moved there and now there is no oldies on FM. Here are some tower specs...
Company:
CHAPPARAL BROADCASTING INC DBA = KHAT AM
Location:
LARAMIE,WY
Registration ID / Type:
1009526 / TOWER
Longitude:
105.5508 (105D 33M 3S)
Latitude:
41.2553 (41D 15M 19S)
Directions:
HOWE RD 3.4 MI SE
Elevation/Height:
2234.2 / 60.3 meters, 7330 / 197 feet
Continuing north we find Laramie's most well known AM station KOWB.

KOWB is the sports hq. for most, if not all of the University of Wyoming's games. The studio is the building right by the central tower. Here is some specs for KOWB....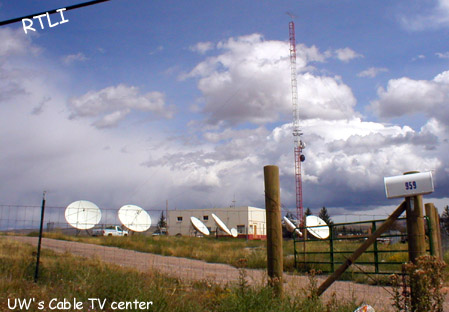 As you can see from the label, this is the cable TV center used specifically for the University of Wyoming and the town of Laramie's Cable system.