The Local towers of O'Hare Airport vicinity.
As you may have guessed, there are over 2000 towers and things that broadcast something in the city and suburbs of Chicago. 60% of these towers are in or on the sky scrapers. The remaining 40% of the towers are dotted through the suburbs. Well, all we were able to capture were several towers near Ohaire international airport and from I-80. And since it would take hours on end to find out what some of these broadcast, we have listed the closest possibility and as with the other Chicago page, you can tell us what they broadcast and who owns them if you know.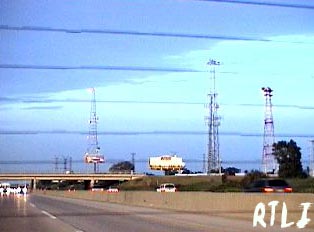 These three towers are less than a mile from the Ohaire terminal. Going left to right, we find: ILLINOIS STATE TOLL HIGHWAY AUTHORITY
Location: NAPERVILLE,IL
Registration ID / Type: 1008029 / TOWER
Longitude: 88.1203 (88D 7M 13S)
Latitude: 41.8072 (41D 48M 26S)
Directions: 8000' S OF RT 56 3.2 M W OF RT 53
Elevation/Height: 230.4 / 76.2 meters, 755 / 250 feet

Next we found a tower for:
Northern Illinois Gas Company and At&t Wireless Services.
The last tower is and AT&T Long Line transmitter for western Chicago. All three towers are from Naperville and Lisle Illinois.
---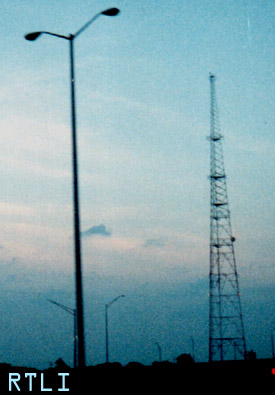 This tower is the same one pictured above only closer (the furthest tower left)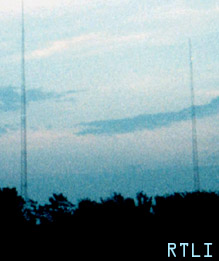 I really have no idea what these towers are for. The AM database shows no AM towers near these, (less than a mile from Ohaire) locals don't show anything but ILDOT towers, and FM and TV are out of the question. If anyone knows what these towers are, contact me asap.