ASPEN MOUNTAIN FM and TV, Wyoming
Aspen Mountain now has a wikipedia article. Check it out here!
Starting ftom west going east.
---
KGWR-13 DT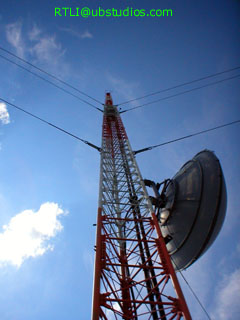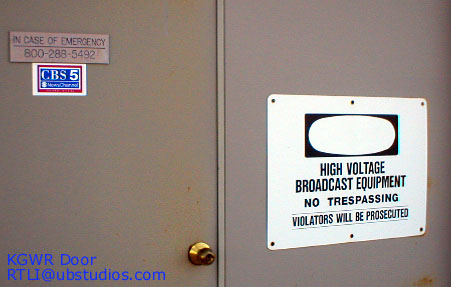 Channel 13, currently broadcasting digital only. Prior to February 17, 2009, this CBS affiliate was analog only. The right picture is the door, indicating this was a former affiliate of KGWN, now re-transmitting KGWC from Casper.
---
K45IA and K26DK (and the infamous Radar station)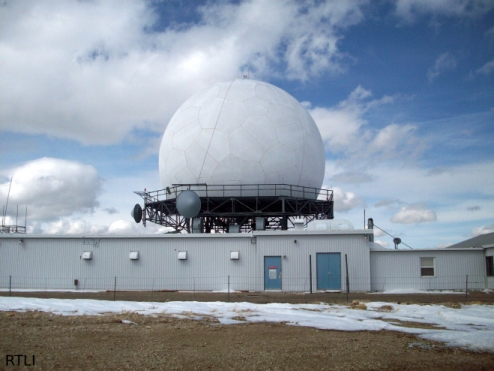 Aspen Mountain wouldn't be what it is without this radar station, which according to FCC records, also houses two low power television translators, K45IA and K26DK. It is unknown whether these stations will switch to digital. As of this writing, they are still analog. I'm guessing the actual transmitters for these two stations are off to the left of the picture above. Little is known about the radar station other than the fact that it is manned year round, and is operated by the FAA.
---
KSIT 99.7 FM and KQSW 96.5 FM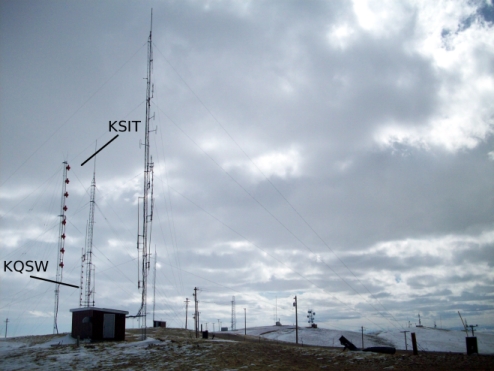 KQSW is farther east than KSIT. KSIT signed on in 1978. KSIT is a rock station, and KQSW is a country music station.
---
KUWZ 90.5 FM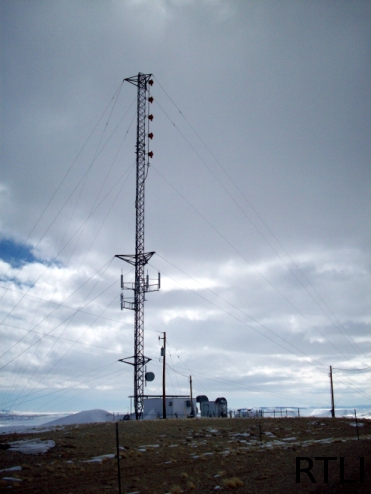 Shared with NOAA All Hazards Weather Radio station KXI34 162.550 MHz. KUWZ was forced to relocate to here after a propane truck knocked out its tower on Wilkins Peak. KUWZ is the local NPR affiliate, and carries Wyoming Public Radio.
---
KMRZ 106.7 FM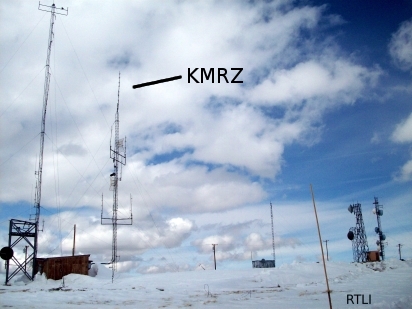 Signed on as KKWY in 2008, but flipped to KMRZ shortly theirafter. This tower is the farthest west of all the radio stations.
This pasge was last updated 4-22-09.
GO BACK TO Sweetwater County