St. James Hotel - Red Wing, Minnesota
January 11, 2020 through January 12, 2020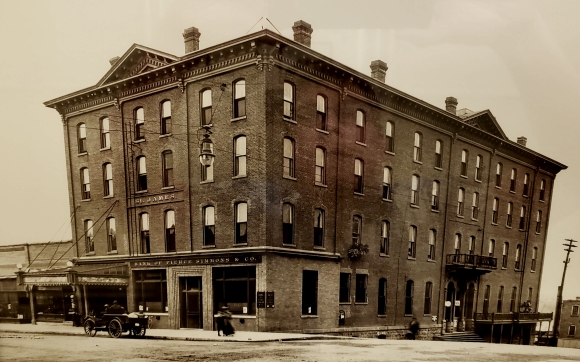 IMPS investigators J and M

The St. James Hotel is located in Red Wing, Minnesota. It has become a tradition with IMPS to stay at supposedly "haunted" hotels, and St. James is listed as one of those places.
Indeed, the hotel's history lends itself to the place possibly being haunted. Unfortunately, very little evidence to back this up was captured during our stay at this location, except for a hard-to-hear scream recorded on the third floor near the elevator, as well as a whisper following that (see below). Investigator M also reported strange sounds coming from the elevator area earlier in the evening as we were going upstairs to the restaurant.
Several paranormal teams have investigated here, and, a bit out of the ordinary, the hotel seems to have embraced this haunted premise. The hotel is huge. It has at least six floors, four of which have hotel rooms. In the basement is a fancy restaurant we ate breakfast at the morning of January 12. On the first floor, the hotel has a mall-like structure, with the lobby and shops. There was construction going on when we were there. The second through fourth floors have hotel rooms. The top floor has a pub which had decent food. We ate dinner there on the night of the 11th.
We stayed in the capitol room on the 3rd floor. The room was nice, and had a nice view of the Red Wing Shoe factory across the street. They also had a decent bed and television.We would stay here again.
History:
Built in 1875, the St. James was used as a morgue following one of Minnesota's worst disasters in modern history. July 13, 1890, the Sea Wing, a tourist barge, was carrying about 200 people to Lake Pepin, as it was a hot summer day. Upon it's returning from Lake City (south of Red Wing), the boat capsized during a storm that had wind gusts up to 60 mph. 98 people died with the boat's sinking. 71 of those who perished were from Red Wing. According to documents in the hotel, the hotel was used as a temporary morgue. Read more about the disaster here.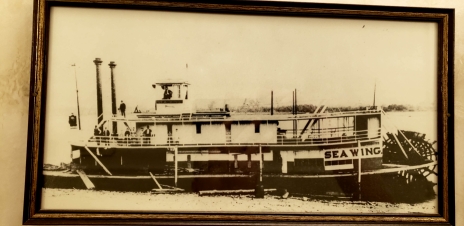 While that may be an explanation for the hauntings that "supposedly" happen here, there are also other ghosts here too. Haunted Places says the entire hotel is haunted by a hostile entity who slams doors and taunts guests. There's also a woman in a white dress who has been seen by guests late at night. Third, is the ghost of a workman who supposedly died when the building was being built. The site mentions babies crying and ghostly faces in the basement. None of these spirits were encountered during our visit. While many have said this place is haunted, IMPS can not conclusively say this as a fact. We did record two pieces of audio, however you can be the judge as to whether they're paranormal or not. Investigator J notes that the hotel was very quiet, despite it being a weekend.
Evidence:
Hard to hear scream - I heard this with my own ears, and it was louder live, however the recording isn't as spectacular. You hear it once as recorded, then repeated with the audio boosted. You then hear the specific scream followed by noise reduction.
"I can't breathe" - This comes right after me hearing the scream. I didn't hear this one with my own ear. You hear it once as recorded, followed by once boosted and finally with noise reduction. I believe the whisper that comes is saying "I can't breathe". Odd, considering what happened here.