Ahh, the 1990s were dawning and my family and I were just starting to settle into our new home in Casper Wyoming. Trent and Mitch were our friends and I had to walk to Verda James Elementary through the snow drifts and take the short cut through the back yard of some dude. It was an age of innocence for us and Casper was our playground. And the movies were pretty good from my recollection. Lets count them down.
Top 1990 Movies
1. Dances with Wolves* - (Tatanka..Buff....)
1. (Tie) Back to the Future: Part III* - (End of my favorite trilogy of all time)
2. Ghost*- (Ohhhh Myyyy Leeeee)
3. The Hunt for the Red October - (Sean Connery dips his sac in the north Atlantic while on a Russian Sub.
4. Goodfellas - (Good Shings)
5. Die Hard 2: Die Harder - ("Hey, what do I look like to you...A sitting duck...Pffffff)
5. (Tie) Home Alone - (Wet Bandits found dead after invading a Stuboy's home)
6. Tremors - (Keven Bacon gets sucked up underground)
7. Arachnophobia - (Scared of Spiders?)
8. Problem Child - (Problem Own)
9. Misery - (Crazy woman tortures mantha's and James Caan in a cabin in the woods)
10. Lord of the Flies - (Big fake rock falls on the fat kid)
* = Five Star Movies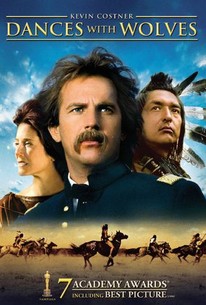 Dances with Floating Heads
"The name is Shamus Uranus, It's almost as if it had something to do with my future."
Best Docs:
1. Ken Burns: The Civil War* - (Shelby Foote sits by a fire, farts and tells you about the time he waxed poetic with Abe Lincoln and Robert E. Leeeroy while having a fart sniffing contest)
2. American Experience: Nixon - (I am a Crook)
Worst of 1990
1. Joe Vs. The Volcano - (Tom Hanks before he blew up)
2. Kindergarten Cop - (Watching this in the crappy theater next to Girl's Inc, you can see the boom in shots)
3. Predator 2 - (Want some candy? No)
4. Pretty Woman - (Pretty what's the big deal?)
5. Look Who's Talking Too - (Look who's stu kids are talking again)