Introducing the new SquareDX antenna based off plans I found on the net for AM Loop antennas that boost range and directionability. It is still currently in the drawing board stages but is already up and running this very minute. It is dxing what is on 1650 (michael regan). I have a problem with the tuning capacitor. I think it has too little capacitance in order to be properly tuned for the AM band. This is thanks to:
http://www.dxzone.com/cgi-bin/dir/jump2.cgi?ID=10851
. Of course I got my info from another calculator which said my setup is currently right, but? Currently, I believe the antenna is optimized for frequencies above 1350 khz, which is not what it was designed to do. I want it to span the whole AM band, which may require more wire (at least 18 more turns, which I can take care of tomorrow). The tuning capacitor might be a problem as well.
No new stations as of yet but it is picking up surprising finds, mostly eastern stations from Denver are coming in, but I just Ided CKWX 1130 Vancouver as well.
Here is a picture of it as it stands prior to any changes that may happen.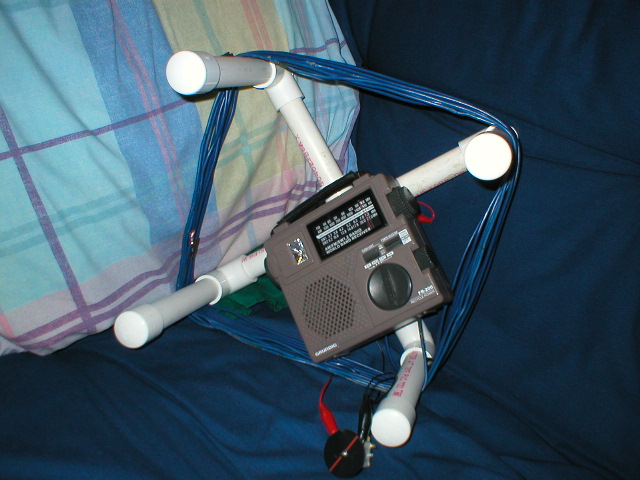 I'm going to experiment with adding a spur off the middle of the loop to the tuning capacitor and see what happens. I'll update y'all on what happens.