Tonight after dinner at a place called Willy McCoy's where the food is decent but the music is stu country and loud, the Missus and I went to $5 movie night at Andover Cinema. We decided on the Queen Biopic that's been out since mid-November. I wanted to see it for a while since I've been a Queen fan for a long time. I can remember when we got the Classic Queen CD and my brother and I tried filming a music video where I was Freddie Mercury singing "Another One Bites the Dust". Well I did Freddie's jump and the CD player skipped. I will never forget that.
Anywho, the film was great. It was better than I thought it would be. It was also a tad bit touching near the end... hea. We all (besides Melanie) know how it ends, Freddie died of AIDS complications in 1991. What I didn't know was the pieces in between. Now, the film took some artistic liberties and changed some things for sake of narrative, but for the most part it is an entertaining ride, and quite funny at times.
I expect Rami may take home an Oscar, maybe. I'm not sure if this film will be nominated for Best Picture. My guess is no. The Academy Awards have become increasingly disappointing over the years. Or, maybe I'm just getting tired of award shows.
I give the film 3.9999 stars out of 5.
I do have to give the casting director some credit though, they did a good job picking out people who actually look like their real-life counterparts.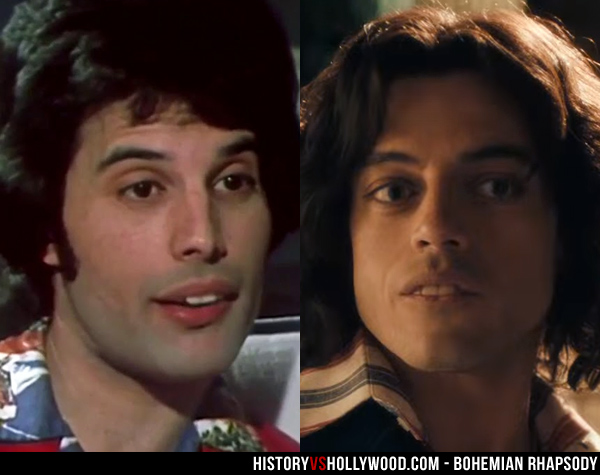 Including Joe Mazello, who has the same expression throughout the entire film. What a dork.