Little pig little pig, let Negan in! I mean JDM... Jeffrey Dean Morgan for those who think Walking Dead is a stu show. Rampage is the story of ballwars between a giant gorilla (George), 30 foot wolf and a crocodile from the sewers. You can gather this from the previews. It also stars The Rock's bald head and the sister in Black Panther.
Plot (spoilers) missing the first five minutes of the film... Parts of the space station crash to earth and three animals discover the genetically altered stuff. This causes them to mutate and grow. The company responsible then uses the WGN radio tower on top of the Sears Tower to transmit a low frequency tone via a cell phone tower structure (seriously). The animals are all drawn to Chicago for a large ballwars. The Rock's bald head has to stop this from happening and save his friend George. All the while super implausible things happen and JDM does his best Negan impression. Ultimately he is a good guy.
I thought the film was good popcorn fun. You don't come to a film like this expecting it to be the best movie ever. You just come because it's entertaining. It accomplishes that. The humor is welcome too although as I said some of the film is very implausible. You couldn't survive a fall from the Sears Tower in a helicopter with no tail. I also couldn't help to notice that Hollywood still thinks Wyoming is all forests and rivers. It also believes Casper is in the southern part of the state which any idiot with a map can tell you isn't true. The coolest parts of the film include the ballwars in Chicago and the scene in the plane. Again the film was entertaining and funny but I still think Ready Player Own was better. 3.456789 stars out of 5.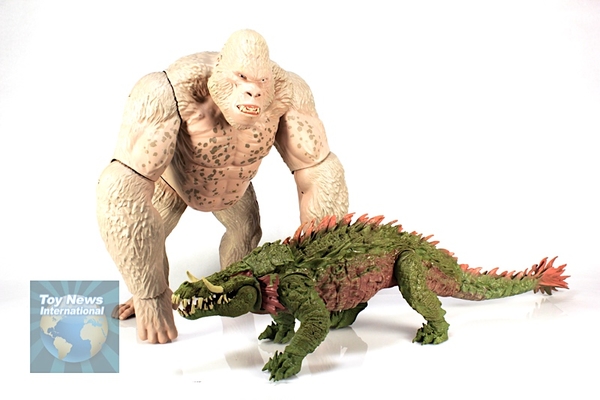 The original version was shot in a basement with boxes for buildings and toy cars. It also featured a human sitting with its feet in the air making fart noises.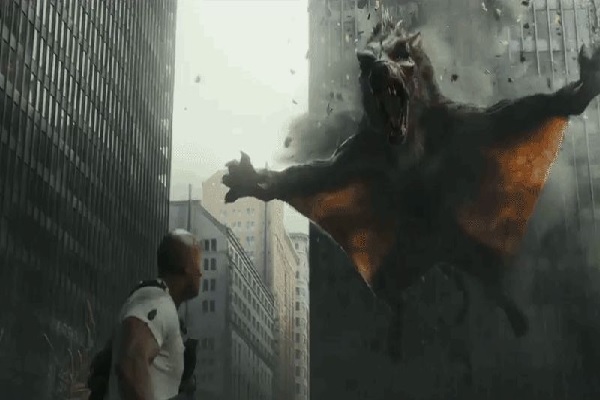 It just had to have wings... and be from Casper, Wyoming.