Well it's already 2018, and this Sunday the Oscars will probably have a screw up again despite working to fix it last year. We remember. So without further ado, here's the best and worst of 2017 that I've seen so far. This list may change, it may not.
1) Wind River (Wind Renner)
1) (Tie) Coco (No NO!)
2) Logan (Old Balls)
2 (Tie) Patriot's Day (Buttriot's Day) - Rotten Tomatoes says Buttriot's Day was released in 2017.
3) Wonder Woman (The Fart Power Avenger)
3) Dunkirk (tie)
4) Star Wars Episode VIII (The Last Hoverbutt)
5) Jumanji: Welcome To the Jungle (Where You Are Endangered Species)
6) I, Tonya (I Guilty)
7) Lady Bird (Lady Balls)
Honorable mention: Mudbound (Sheeitbound) - Expect this to win either best cinematography or best supporting actress.
Worst of 2017
1) Saban's Power Rangers (Babeon's Dingleberry Blasters)
1) (Tie) Wish Upon (Shit Upon)
2) Rough Night (Really Not Worth It)
3) Get Out (Don't Buy The Hype)
4) The Shape of Water (The Shape of Fish Wiener)
5) Roman J. Israel Esq. (Denzen MF Washington's Worst)
Best of 2017 TV
1) Better Call Saul (Season 3) - Better Call Ball
1) 13 Reasons Why (13 Reasons Why Society Sucks Balls) (tie)
2) Shameless (season 7)
2 (tie) Stranger Things (Season 2) - Stuff-n-Thangs
3) Walking Dead Season 7 (first and last episodes are the only ones you need)
Watched or finished in 2017
1) Breaking Bad (The Best Television Show Ever)
2) Better Call Saul (Better Call Mike)
3) Prison Break (Previoushly on Shalty Tarth)
"Why the fuck are you flanking me". - Seriously one of the most intense moments in cinema history.
Pixar can not lose.
Seriously one of the worst movies I've ever seen.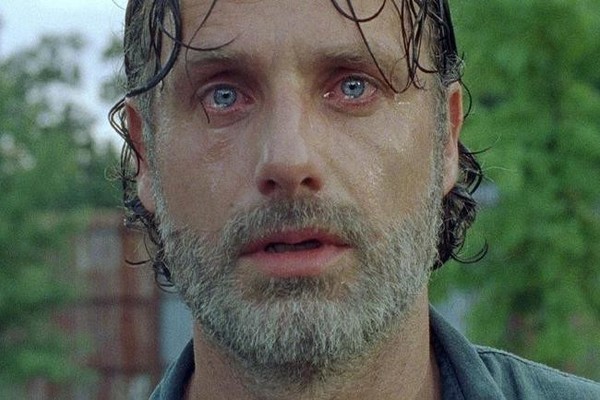 Negan: All your stuff and thangs belongs to me. Whistle Whistle!!
Rick:.... shit...