1984 was the year that Justin was born and the year a bunch of decent movies and Wah's favorite movie of all time came out, Amadeus. It happens to be my favorite movie of that year as well. There were also some strong movies that came out such as Revenge of the Nerds, Indiana Jones and the Temple of Doom, Ghost Busters, Gremlins and the Terminator. So I would say it was a fairly strong year. Let's count them down.
Best of 1984
1. Amadeus* - (Amadeus, Amadeus...O O O Amadeus)
2. Revenge of the Nerds* - (We're Lamda Lamda Lamda and Omega Mu)
3. Indiana Jones and the Temple of Doom* - (Kalima...Kalima...O Mum Sheba...O Mum Sheba)
4. Ghost Busters* - (Think of something Harmless)
5. Gremlins - (Gizmoooo)
6. The Terminator - (I'll Be Back...)
7. Romancing the Stone - (When the Going gets tough...oops wrong movie)
8. Conan the Destroyer - (Conan protects a woman's virginity to save man kind)
9. Blood Simple - (Coen Brothers First forey into the big time)
10. 1984 - (2+2=5, good Oates)
10. (Tie) A Christmas Carol - (George C. Scott forgets his lines, a guy at the Fezziwigs party humps the camera, young Scrooge has a big dorky bulge in his pants, Nephew Fred has terrible teeth and some bad cuts but...still an enjoyable version of a Boymas Classic.)
* = Five Star Movies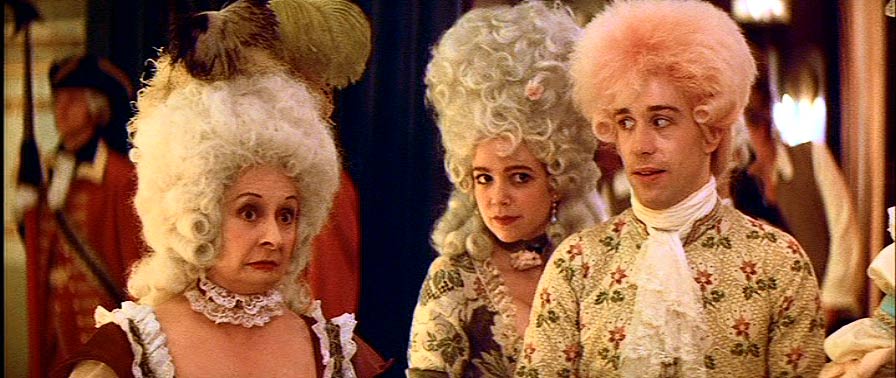 The classic game of who blew the flatch.
Best Docs:
1. Talking Heads: Stop Making Sense
2. The Times of Harvey Milk
Worst of 1984
1. Bachelor Party - (Tom Hanks gets diarrhea at a Bachelor Party and struggles to find a clean toilet throughout the whole film)
2. Nightmare on Elm Street - (Freddy Kruger shings you in your sleep)