The year of 1992 starts to drift back further in my memory. There were some good movies that came out and it may be the year that the Trent and Mitch wars first started or it was the last full year of our friendship with them. I actually remember having a sleepover with the Stuboy at Trent and Mitches house and we were working on the Mega Message machine, tying off wires to their fence, hoping to receive some distant signal. That was the first night I ever saw a fireball in the sky. We all saw it and I swore it made a noise when it burst out of the sky. I also remember coming home the next day and watching Captain Ron. I remember from the first shots of the guy on the bike riding through the city and into the elevator all to that bow bow, chi chi chweeoo, song and it hooked me. Ever since, that movie has been an enduring comedy that never gets old to watch and is always funny and quotable. A League of Their Own also came out that year and I remember watching it with the family in Dekalb, Illinois. I just watched the movie again last month and the movie is an absolute classic. Radio Flyer also came out that year and my brother and I would watch that movie over and over and dreamed of building our own radio flyer so we could fly away from our house or Stuboy could fly away from a pissed owf dad (who could blame him, he lost his job that year and it was an earthquake for the whole family). Little Stuboy took it personally though and dreamed of flying a Radio Flyer wagon back to Oklahoma so he could touch a buffalo's balls to see if it was real

It was also the year that Last of the Mohican's came out and my dad took me to see it downtown. I will never forget the epic battle scene that ended with Magua putting grey hair under the knife, or the epic soundtrack that outside any previous John Williams/Spielberg movie soundtracks was the most memorable up to date. Let's take a look back shall we?
The Best of 1992
1. Captain Ron* - (I think I'll have a...a Margarita!)
1. (Tie) A League of Their Own* - (A League of Wahs)
1. (Tie) A Muppet's Christmas Carol* -(After All theirs only one more sleep till Boymass)
2. Radio Flyer - (Are you real? Sure, touch my balls)
3. Last of the Mohicans - (How do you know which way is west? Easy, just face north and turn left)
4. Wayne's World - (Farty On Excellent)
4. (Tie) Aladin - (You ain't never had a kaing like meeee)
5. Home Alone 2: Lost in New York - (Home Alone 2: The Wet Bandits are found Dead after being murdered by many torture devices set up by Kevin McCalister an abandoned building)
6. Reservoir Dogs - (Why do I have to be Mr. Pink)
7. Under Siege - (Probably the first Boobs I ever saw on screen. You know the ones that pop out of the cake)
8. Death Becomes Her - (Death becomes...oates)
9. Unforgiven - (Clint Eastwood beats Gene Hackman with a Super Arm)
10. Army of Darkness (Klatu-Verata...Ne...cough cough)
10. (Tie) Lorenzo's Oil
11. My Cousin Vinny - (My Dead Wet Bandit Uncle, Joe Pesci)
* = Five Stars
Future Owen traveled back in time to film the kid that says "Shit Happens. Cough it up"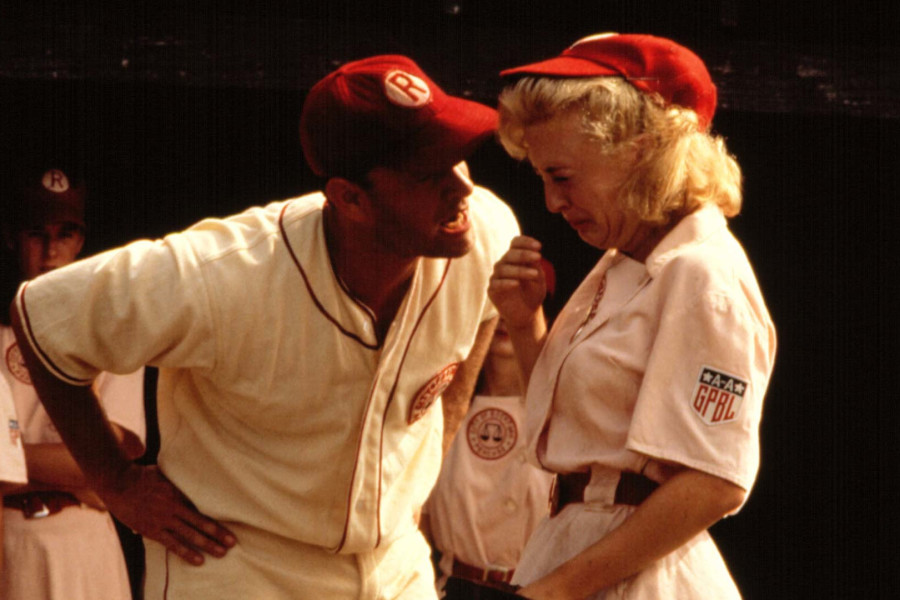 "Flatching? Theirs no flatching in baseball"
Worst of 1992.
1. Toys - (Obligatory worst Robin Williams movie of the year)
2. Cool World - (Kang World)
3. Poison Ivy - (You would think an oates movie with Drew Barrymore would be worth watching)
4. Honey, I Blew Up The Kid - (Honey, I Blew up my Balls)
5. Sister Act - (Not sure why this is a 2 star movie but I must not of liked it)
6. Candyman - (Scared the shit out of me as a 12 year old watching this. Especially the kid that gets his...shinged)