Ffffff..... excuse me, that was my old man gas, stinking up the aisles of Cub Foods.
Tonight we saw the third movie of 2020's unending fucking piece of shit pandemic. And yes, we saw it at the actual theater. AMC 16 Coon Rapids, where 5 films are still playing. Four, unless you count someone renting one of the screens for their sold-out show of MTC cinema. People pay to watch M's be tortured. That's one service that survived the pandemic. Those little buildings you see out west next to train tracks? You know what goes on in there.
Anyway, tonight we saw Let Him Go, since I heard that it had been getting good reviews and was doing about as well as a film can do now. Because there are morons everywhere who refuse to take it seriously, the pandemic drags on, and movie theaters are suffering - so we figure we would help them out.
Let Him Go stars Kevin Costner, er Costly, who is known now for Yellowstone, airing on Paramount Network. We hope to see a fourth season soon. Melanie and I have yet to watch past the first episode of season 3 of that show, and we're hooked. It's some of the best TV to come out of late 2010s.
The film puts Costly in the role once again as an old fart rancher, who hangs out with his clearly younger wife Diane Lane while they play the "how did my son die on a horse" game. So Costly's son is killed in an accident, leaving his widow to marry some ultra-hessian redneck dude named WeeWeeBoi who she obviously hates. The problem is, the widow already has a young stuboy from Costly's son, making him their grandson. Costly and Diane Lane are basically second parents to this you're my child. One day Lane witnesses the WeeWeeBoi dude beat the boy and his wife. Then, they disappear to another town.
Costly and Lane track down the WeeWeeBoi to their homestead near T. Roosevelt Park in North Dakota and this is where the movie starts to pick up pace. Then begins a familiar war of family here, and Costly will use his scary old man voice in an attempt to save his grandson at all costs. That's Let It Go, I mean Let Him Go.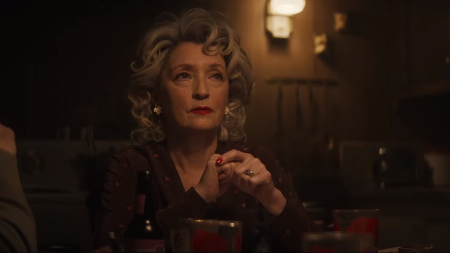 You know shit's going to hit the fan once this lady shows up and starts wah'ing things around!
I have tried to refrain from spoilers, but if you've seen most thrillers where someone wants someone else back, you're in familiar territory here. See better thrillers such as Breakdown for example. I'm sure there are others that did a better job than this one but I can't think of their names off hand.
I think the difference between this film and Breakdown is primarily the pacing and story (somewhat). Whereas Breakdown is a balls to the wall, J.T. Walsh kicked in the face action film, this is a slower character study about bad people doing stupid things that makes you pissed owf. Seriously, the unfortunate part of this film is it's a tad more realistic than Breakdown. You can really see something this ridiculous happening. There really are moron rednecks living in North Dakota that act like this. There really are dudes from Burn Notice who are typecast as bad guys, acting all innocent like. There are also caring grandparents like Costly and Lane who witness how terrible people are and how much some need a shotgun to the face.
I was growing bored with the pacing of the first third of the film... until we met the family of hessians. That's when the film picks up. Sure it stumbles a couple times, and things happen making you ask why, but I suppose most movies have those. Is it the tightest and most entertaining thriller I've ever seen? No. Does it make Melanie's tear up due to its sad but satisfying ending? Yes.
Did it topple Yellowstone as far as story or visuals? NO!
The film was god awfully dark. I suppose it's supposed to be bleak because eastern MT and North Dakota really are that fucking boring. For reference, the film was shot in Alberta.
Let Him Go gets 3.1963 stars out of 5. It wasn't bad but it was kind of underwhelming.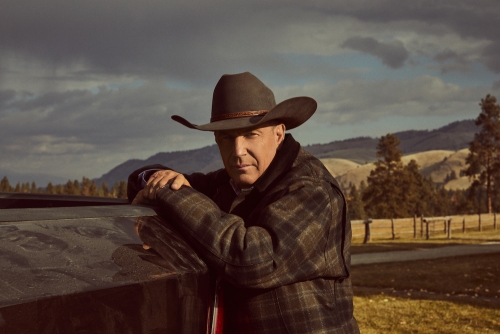 (In old man gravely voice)Let Him Go... Let Him Go... He is one with the earth and sky! I don't care what they're going to say. Let my hair go gray.... the old never bothered me anyway!